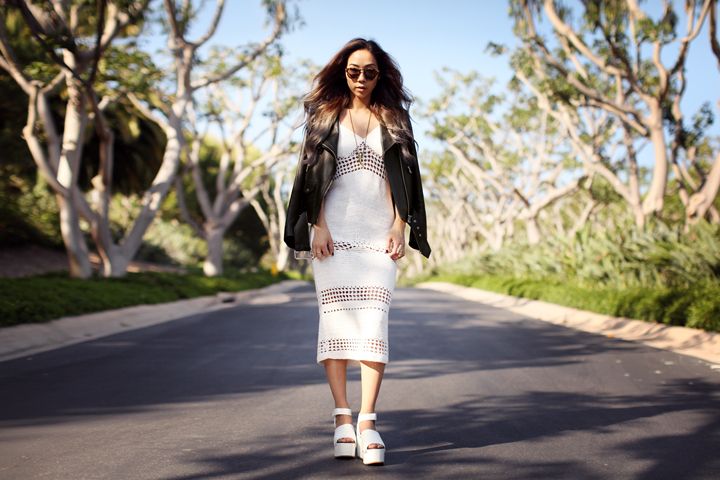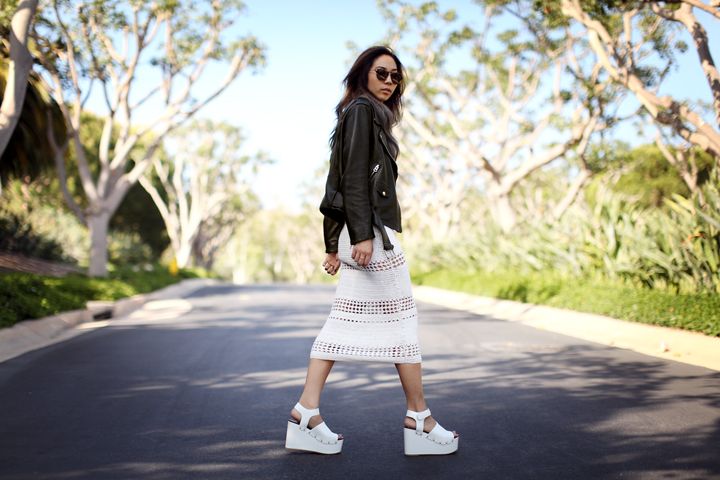 I'm a proud new owner of an Acne biker jacket! It feels very weird that it's sitting in my closet right now since my size was sold out during Barney's pre-sale. It was one of those, I'll just try again next season sort of situations, but my SA ended up managing to get one for me! Best. Text. Ever. He stashed it in the back of the store until I could stop by to try it on so I am indebted to him. I haven't felt this good about an expensive purchase since I got my Balenciaga boots last year, so this jacket will definitely become a staple piece in my wardrobe. Usually I am back and forth about big purchases, but no regrets, this jacket is retail price worthy.
I have another leather jacket, but they are so different from each other and there are so many factors that I never considered when I initially was in the market to buy my one. First off, this one is lambskin and it is buttery soft and felt second skin comfortable right off the bat. My first leather jacket was made from goat leather, and while it's super durable/indestructible and has a nice shine to it, it took forever to break in. I'm not scared to wear it out for any kind of occasion since I can literally run into a cement or brick wall and walk away unscathed (or bars, pour your drinks on me, I don't care). The lambskin feels nicer, but I don't think I could wear it out for every occasion since it seems more delicate and might get stained. Also, my new one has back pleats, so wearing it while driving is super easy since you can stretch your shoulder blades forward. Another thing I didn't consider was the sleeve tightness, my other leather jacket is fitted so I can't wear long sleeve tops or flannels under it.
Anyway, I'm a freak so I already know this isn't my last leather jacket, but if you are considering buying your first one, I hope this helped a little. There are so many factors to consider like what kind of leather it's made from, belted or no belt, glossy or matte, etc.. so just do a lot of research before you take the plunge!