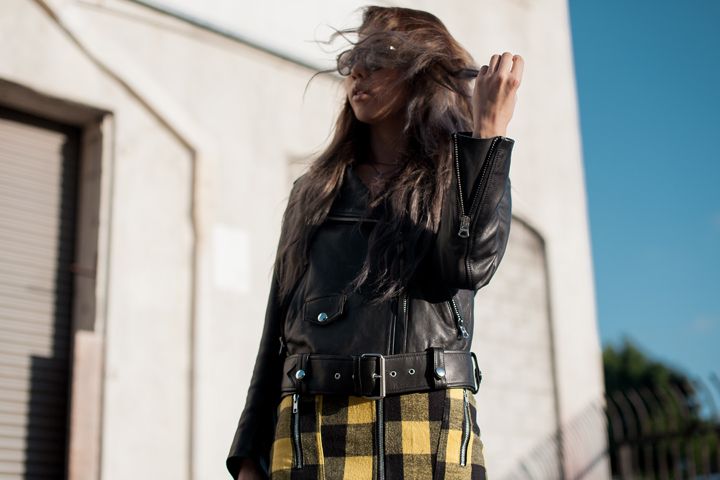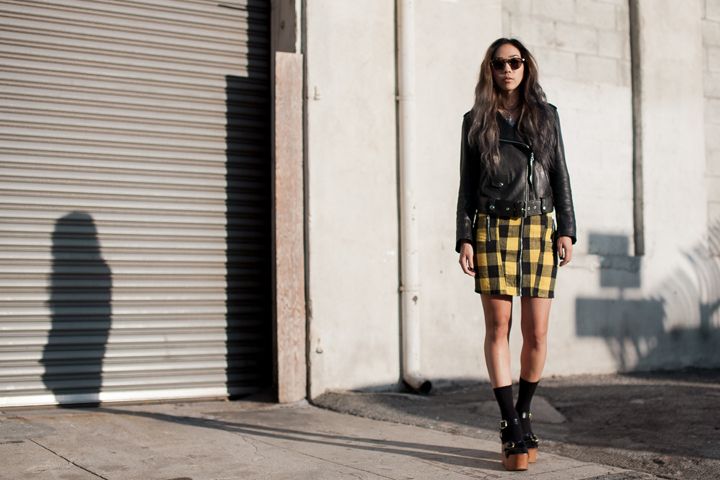 Motel Fonda Crop / Motel Vintage Biker Skirt / Acne Mape Motorcycle Jacket / Vanessa Mooney Prophecy Necklace

I couldn't resist this skirt - I have red wool pants that are similar but, a skirt version seems more appropriate for this warm weather. I threw on some leather so I could avoid looking like a private school kid from far away, ha ha. But seriously, this jacket goes with everything! It really ties every outfit together so nicely and adds a badass touch for all my candy kid outfits.

Not sure if you noticed, but I updated my blog layout a little. All the pictures should be loading faster so all you mobile users should visit more often!
Photos by Randy Tran